August 2019, Somewhere in Alaska...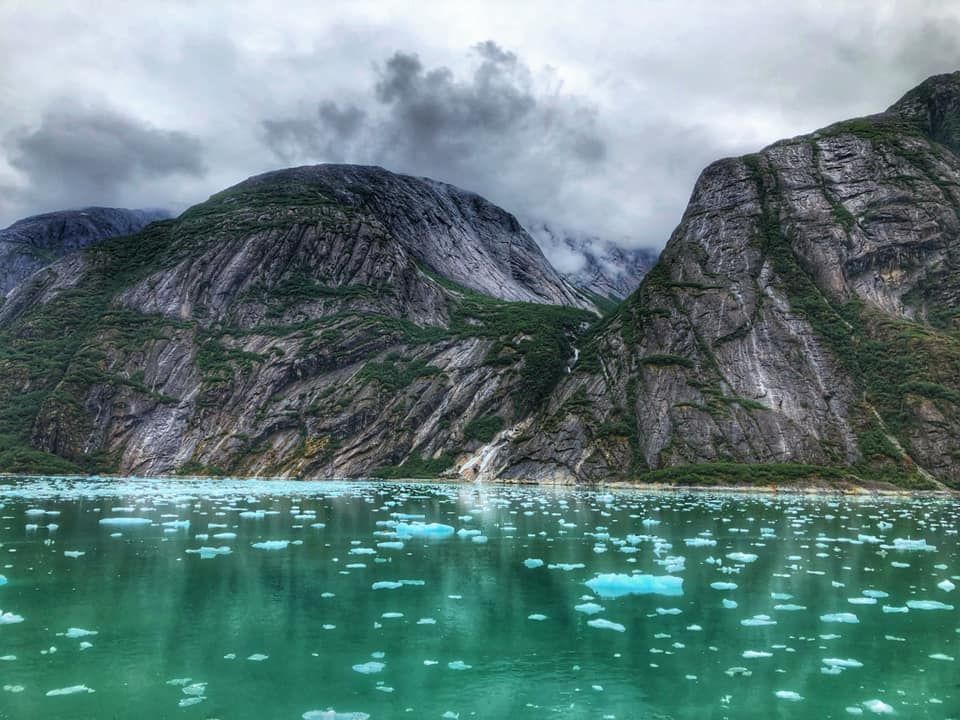 I've come to realize that if I learn something and don't apply it, the lesson tends to repeat itself until it is fully understood. 
You see, years ago, I gave good advice to everyone. Any time a friend would feel stuck, I'd surprisingly find the right words, having either read them from a book with perfect timing or having words of wisdom flow out of my mouth almost magically. And now, all of a sudden, months and/or years later, these same words of wisdom I used to give to others are returned to me by different people. The lesson remains the same, only this time, I am no longer the teacher, but the student to the exact same lesson I thought was so obvious. Yet, the teacher in me is failing. 
It's easy to tell someone to move on. It's easy to dictate that letting go is always the answer, but what about the times when it isn't? What happens when you are the one being told to move on? 
« You must shed your old skin in order to liberate your new and replenished one ». Okay… « Life is constantly changing and holding on to anything keeps you from progressing. If you hold on too tight, you suffocate your dreams »… Sure. I've read these sentences many times, in various forms, but the lesson remains the same : let go. Yes, all of this makes sense. But what about reaching for the stars? What about « life will test you and make sure you are committed to your dream » and what about « never give up »? These contradictory thoughts have caused me confusion and pain for years until I learned to differenciate them by their underlying emotion. Here's where I'm getting at : 
If a relationship causes you more misery than happiness, of course, move on. If chasing your dreams is causing you anxiety and pain, let these dreams go. If you no longer feel that you're doing whatever it is you're doing in order to fulfill yourself and help others, but only by habit or for the paycheck, stop. 
But if you hold on to the dream because you feel deep down inside of you that it is your duty and your calling to accomplish such dream, that's when you shouldn't give up. Quite simple, right? Some dreams are put on our path to help us grow. When we've learned all we had to learn thanks to the lessons brought by such goals, accomplished or not, we can release them in peace. 
Identifying oneself to what we do is one of the biggest mistakes we can make. What happens to the rugby player after he is injured and can no longer play? The ballerina who turns 40 and who's perfect body is slowly decieving her impeccable technique? The singer who never made the career she dreamed of? The doctor who realizes he only practiced medecine to gain his father's love? 
Mourning. 
There is no greater pain than the one of mourning oneself. We build our lives around what we think we are. We give so much importance to our careers that we let them define us completely. And when we are forced to let go of these careers along with the labels we've given ourselves, we feel lost.   "I am a dancer », the ballerina will say for at least a year after she has hung up her points. » . Then after a while once she starts slowly accepting the fact she may never dance professionally again she might say « I used to be a ballerina ». « I had songs on the radio », « I used to be the best lawyer at my firm », « I was the top salesman of X company »… 
We put so much energy in defining ourselves by what we did. We want to show we made a difference. We want to prove to others and ourselves that we were usefull, that we mattered and therefor that we still do. 
But the truth is we've always mattered, no matter what we've done. « I am a spiritual being having a human experience and learning every day ». What could be more wonderful than that? What could be more useful to our planet than bringing joy and love to the world by simply being ourselves, in whatever way we choose to express who we are? 
We are many things ; parents, teachers, lovers, daughters, writers, employees, customers. None of it matters in the end. 
Are you happy? Are you growing? Are you expressing yourself fully? Are you a being of love and joy? Are you sharing any of this love with others? 
Be patient with yourself. Be what you want to be, but don't let labels define you. When you step out into nature and take time to breathe it in, you come to the realization that we are one and the same. We are immensity. We are beauty. We are love. That's all I'm striving to be now. No more pressure, no more deadlines, just the beautiful thing called life. It's all I wish for you. Go out there into the world and be YOU, no matter what it is that you do! 
Shine your light my friend, I believe in you! xx