Ste-Anne-des-Lacs, August 8, 2022
The isolation of the unv*d....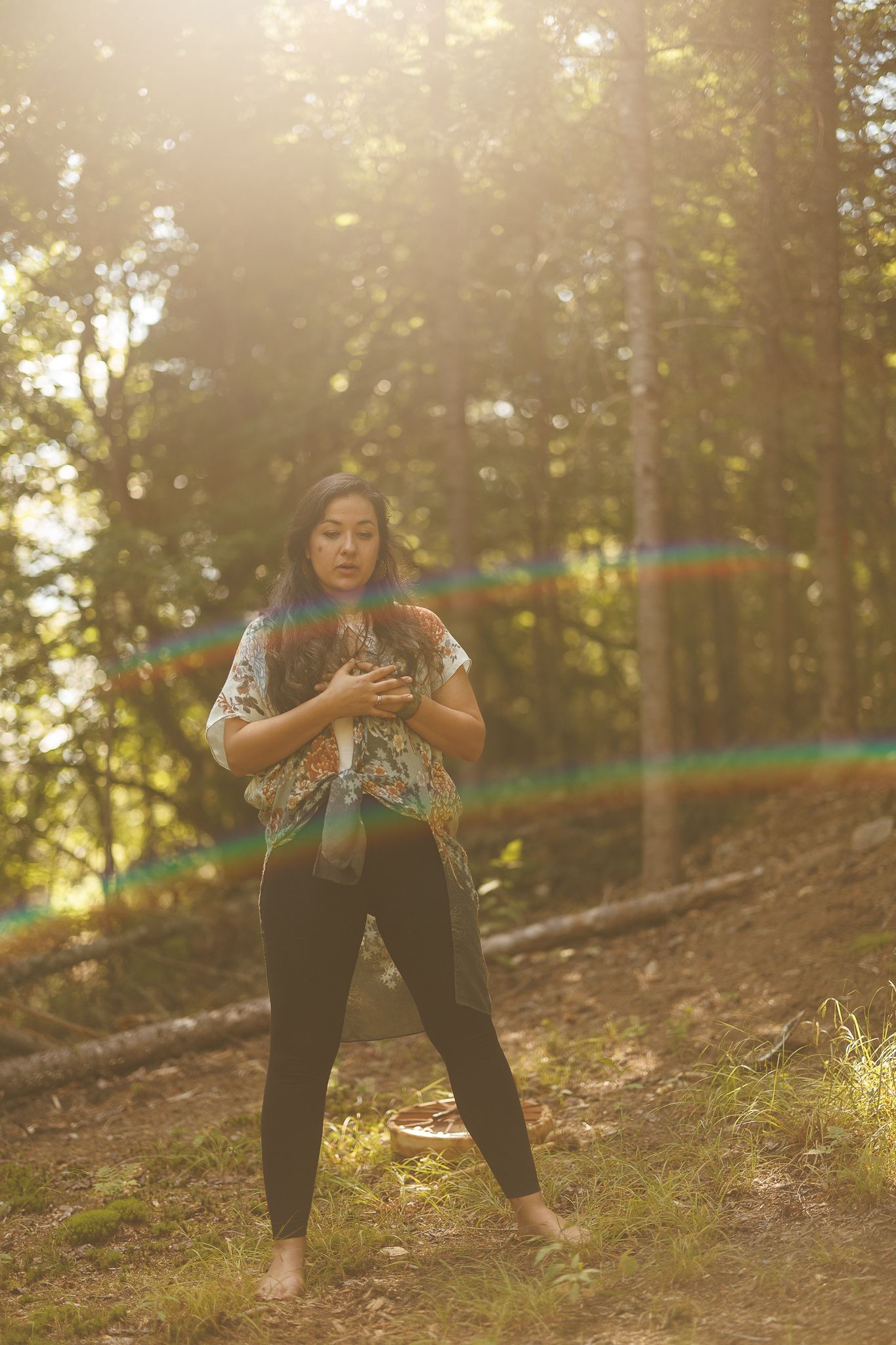 "You made your choice, you have no right to complain", right? 
"You're killing people", am I? I don't even kill flies, ants or spiders in my home. 
"You're selfish", well that, we all are, guess what: you are too. 
Let's have a look today on how we've been impacted by divisive mind games for almost 3 years now. Ugh no Karine, don't get into this subject, you will lose everything!! Well, guess what, I already have!!
Guys, we've gotta talk about it, no matter how uncomfortable. Think of this like the sex talk with your parents when you're a teenager. This is the c***d mental health talk. Apparently, it's now everyone's business what we choose or refuse to put in our bodies, so let's discuss it openly shall we? This is not a debate on getting or not getting the v*s & b 1-2-3 etc, this is more like me sharing some of the feelings of isolation the ones who made the choice not to get it have been going through. I'd like to share my own experience, as always, that reflects only my own personal views, because I want you to know that you are not alone. If you're standing on the other end of the c*d opinion spectrum, I invite you to listen with an open mind and heart. Also, I need to share this because I had acupuncture yesterday and it awakened so many emotions that had been just quietly shoved down deep into my cells and now I can't stop crying as they are all popping back up in an explosion of sadness… I need to set them free, so here we go…  "Free, free, set them free!" 
Guys, it's been some form of hell, not gonna lie. We've lost friendships, been set aside by family members, have lost full on careers, contracts, clients, businesses, homes and for some, even everything we identified with. It's been over 2 ½ years of something I'd like to call: The Crumbling. We have watched our lives fall to pieces, with nothing to cling onto except our own values. Honestly, I can't believe I didn't give in to peer pressure, believe me, it was INCESSANT. When governments were blaming us, shaming us, wanting to tax us, when newspapers were publishing comments like: "let them die", when we were not allowed anywhere, we watched life as we knew it crumble before our eyes and stayed true to our inner voice. Think about it for a second. Can you feel the pressure we've been through? Is there a lump in your throat? Can you imagine the extreme anxiety of living in a society where you are treated like a villain because you choose to stay healthy and fight for bodily autonomy? Can you imagine choosing that freedom is more important to you than security and then all security vanishes immediately? A life where everyone thinks you're into conspiracies just because you decide to wait and see? It's definitely been a form of hell, I kid you not. The pressure was HIGH. 
I've had to quietly sit at home and meditate as I have let go of opportunities to join an incredible worldwide production that had been my dream for over 20 years. I've had to refuse ship contracts that I loved and disappoint the people in my team by doing so because I was unj*d and now I'm having to postpone recording my album again because I'm not allowed into the States, not even with a negative test. Day after day, it's been rejection, loss and letting go of everything I thought I wanted, and everything I thought I was. And worst of all, letting go of relationships I realized didn't love me enough to accept my choices. Without sugar coating it, seriously, it's been shit. 
Let's have a deeper look into loss. There are many different forms of loss and we are currently all in mourning in one way or another. After months of watching "The Crumbling" almost with excitement for the new world to be built, today, I weep. Today I mourn. I mourn my old life. I mourn the death of the me I thought I was, of the things I thought I wanted and I realize I have NO IDEA what it is I really want and who it is I really want to be… I'm grieving for the loss of both my old life and my projected future. Feeling completely lost. Where do we go from here? I honestly don't know. 
But I do know this. I want to be brave. I want to speak up. I want to be able to question things and express my concerns calmly. I want to be kind. I want to be authentic and true to myself no matter the cost. I'm so glad I found solace in deepening my spirituality & connexion to Source. It has helped me through a hell of journey. But… I'm still human and I'm still feeling deeply sad today. And lonely. And abandoned. And scared. I'm scared for the future of this planet… But… There's also a hint of faith pushing me through one more day, one day at a time, helping me remember that love always finds a way. I truly believe we will heal from these wounds collectively. We've all been traumatized no matter what our opinion was… We must recover together and unite, v*d and unv*d, and build a better world cause if there's one thing these times have shown us, it's that we are in the need for deep change and transformation of our ways. It starts individually. It starts with you. It starts with me. I love you, how about we start with that? 
Also, acupuncture is great for releasing trauma apparently, or just SHOWING it to you! Or maybe that's the cacao challenge I've been on for a few days?! Anyhow, live your emotions fully, they exist for a reason! Think of them like treasures showing you what still needs to be healed.  Let's open up the discussion… No more fear. 
Karine xx