Rawdon, Quebec, May 29, 2020
After 75 days of lockdown/quarantine, I've come to realize something. I am like a bird (cue Nelly Furtado song), I'll only fly away... After feeling like I had let myself be caged for years, I took control of my life about 5 years ago and started traveling, exploring and experiencing life fully. And now, here we are caged again, this time, with no way to escape. Do you know what a bird does when you lock it into a cage? For one, it shits all over the place and makes a huge mess and secondly, if you leave it there for too long, it gets comfortable in its misery and fears what the outside world has to bring. I'm trying very hard to fight these instincts, but then maybe I do need to make a mess to initiate change. Maybe things need to be shaken up. So here we go. 
Now I've spent most of my time in quarantine reading spirituality and psychology books, exercising, meditating, cooking healthy meals, practicing my newfound passion for crystal singing bowls and studying mindfulness, coaching, wellness psychology and a whole bunch of things online. I've made good use of this time and I've actually even felt blessed to have this opportunity for deep introspection. It's been great, mostly. 
But you know what else it has been? It's been frustrating. It's given me time to see the brokenness of the world even closer, to realize that over 90% of people live in fear (totally invented statistic by the way), that people prioritize the wrong things and that I am not even slightly happy or content with the way the world is. Actually, I'm disgusted would be a better term. I just want to break the cage, go out there and start a revolution and I am certain that I am not alone. 
In a way, we've all been living in cages, being fed what the media and corrupted systems give us, and living in fear of what would happen if we escaped. Now I'm not going to start with any conspiracy theories but I need to express my views because it is too important to keep inside, it's time to make that mess and dump all over that cage. It feels so hypocritical to me for governments to allow people to poison themselves with cigarettes, alcohol, fast food, and polluted air for example, all proven to lead to cancer and other diseases, but then for these same governments to forbid us from leaving our counties/cities/homes because a virus has so far killed approximately 1% of the reported cases. But of course, they make money by selling us medication and health care, letting us kill ourselves slowly, which in the end is profitable for them. These same flawed governments allow huge corporations to destroy entire forests, killing every living being in these forests including animals going extinct, to pollute our oceans with excessive dumping of plastic, toxic waste, ridiculously gigantic ships, etc, allow them to knowingly pollute the air we breathe, dig deep into the earth and deplete it of its minerals and let over 9 million people worldwide starve to death every year, while we have more food than we could possibly ever need in North America. The police kills black men without reason, countries are plagued with racism and judgment, kids shoot kids in schools multiple times a year, terrorist attacks have been growing in popularity in the last few years, people commit suicide through depression, we torture animals growing in unthinkably awful conditions to eat them without remorse, we close our eyes upon every fucked up thing going on in the world yet we shut down every border and service because of a virus that could kill wealthier people in wealthier countries. That's what it looks like to me. 
Doesn't this all seem messed up to you? Doesn't it seem wrong? Hypocritical? Absolutely frustrating? Would you please enlighten me if I'm wrong, but aren't we simply putting more stress on people and doing more harm than good? Why aren't we teaching people how to boost their immune systems and control their minds to create healing into their bodies? These techniques have been proven to work, so why are we keeping people in fear of each other, hence creating even more separation when we should UNITE and care for each other? Why aren't we given the right to exercise our free will? Why aren't we protecting the elderly or weaker populations and letting the others live their lives and make their own choices?  Why aren't we fixing pressing matters while the world is stopped, like protecting our environment? Don't we know that without natural resources, humanity will die? Why aren't we treating the most threatening of viruses, which are human intolerance, hatred, lack of empathy, lack of compassion, lack of education? Why aren't we teaching kids to love, to meditate, to keep the amazing self-esteem they were born with and that we've taken away from them? Why aren't we focusing on building a better world where everyone can win? 
The good news is that by seeing the way most governments have quickly handled the COVID-19 situation, we know that if they choose to, they can react magnificently and efficiently towards protecting the environment and our long-term health. I know world leaders do their best, but this "best" needs to step up to the next level. 
I'm aware that this post will frustrate a lot of people. I know some of you will think I should stick to singing, but my job as an artist is to bring awareness and to change the world for the better. Why else would I sing? I would be doing my role a great disservice by keeping these pressing matters silent. I've kept silent for too long by fear of not being loved or being judged and this fear has cost me too much pain. I now need to be set free of my own censorship and express my deepest opinions because I cannot wait for things to change on their own. We all need a little push. I know my words and intentions will be misunderstood. I care for people, I truly do. But I care about the planet even more, because without taking care of our beautiful giving planet, there is no way for the human race to survive. So while we're sitting in our cages waiting on the world to change and listening to John Mayer, wouldn't it be a good idea to start by changing ourselves, by changing our ways and our thoughts? SO WHAT if you don't agree with me, or with your neighbor? Can't you just agree to disagree without holding a grudge? Can't you just move on without judging? Can't we just all choose to be kind and loving? THAT is our true nature. LOVE is what we are born into, yet we let society, religion and every broken person convince us of their twisted views and we adopt their fears because if we can't trust what these sources say, then who can we trust? Here's the answer; trust your intuition. That little voice inside that tells you what you truly believe and know to be true. You don't have to agree with me, but if deep down my words resonate, make the shift now by changing for the better, starting with the love you bring to yourself. 
We all do bad things without being conscious of it. Not many of us intend on hurting people, we all think we're right, doing things for the greater good. But I'm going to ask you this one thing. Just one thing. 
Can you vow to open your eyes, heart and mind and start being conscious of the way you live? Can you realize that by consuming products that have palm oil, you're contributing to deforestation and the extinction of species such as orang-utans, that by buying extra electronic gadgets you don't need, you're encouraging mining into the ground often by kids and teenagers paid pennies in third world countries, depleting the soil of its precious and necessary resources? Can you realize that by buying anything that uses plastic, it will wind up in the ocean, choking turtles and marine life and eventually end up in the fish you and the next generations will consume making you sick? Can you take responsibility while you're home, safely sitting on your couch possibly judging me for not "caring" about a virus? 
Now I'm saying this with kindness, a bit of tough love, and I'm saying it to myself, when I have a candy bar craving and must remind myself that it's toxic for my body and that it contains palm oil and encourages big corporations to get richer by making us sicker and that the plastic will wind up choking an animal somewhere. Intense, right? Intense, but URGENT. 
Such is the truth. And we have a choice. We can stay in our cages with our eyes closed and pretend that we're doing a lot of saving lives while not doing anything at all, or we can break free and change the world by changing our ways, one day at a time, being conscious of everything we do and its impact on the planet. I don't want to be the bird who gets comfortable. I don't want to fear what the outside world has to bring. This comfort isn't right. We must start this revolution. I want to trust in myself and trust in you, fellow human to create a better and brighter world, where we put our planet's needs first and exercise kindness towards all beings, yes, all of us from the plants to aliens in the universe. We are all one. We come from the same source, no matter what our beliefs are. Let's be kinder to each other. 
Share the light. Be the light. Raise your voice. 
Xx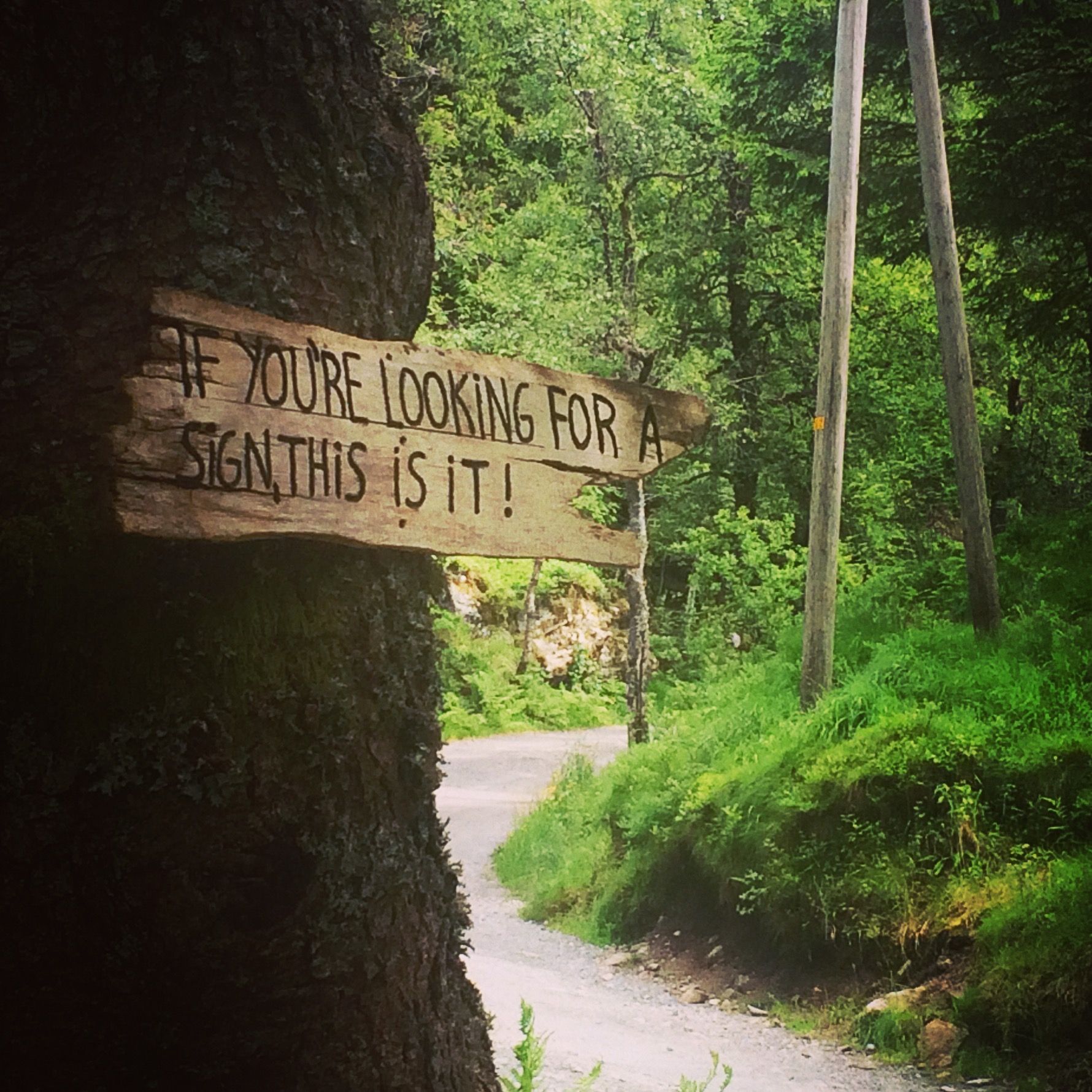 Photo taken in Bergen, Norway, 2017