Rawdon, Québec
March 16th, 2020
I've always been a good person. As a child, I used to care so much about other children not eating or about war elsewhere in the world that I would often cry myself to sleep. Compassion was a part of me, even towards my bullies. Yet, since I've chosen to embark on a spiritual journey towards my true self a few years ago, I've come to realize that the person I became as an adult is caught half-way between the biggest heart you'll meet and a total bitch.
Time and again, I try to choose peace, understanding and love. But then, something or someone really strikes a chord and I retaliate with judgment and anger. I don't actually say mean things, but I picture myself saying them in a scenario I replay a few times in my head and I feel the poison setting in my veins... The more spiritual work I seem to do, the more I seem to get annoyed by a lot of people and to get closer to only a smaller group who's going through what I'm dealing with. This makes me feel conflicted and like I've become a bad person.
But then, I snap out of it and remind myself that we are all on different journeys and that love must always prevail. I forgive the other person for being such an "idiot" and I forgive myself for judging such "moron". Truth is I'm not perfect, no one is. Believe me, I tried to be perfect for years. Maybe the secret to growing spiritually is to accept all these parts about myself that I wish I could change. Truth is, if I'm being "judgy", it means I'm not in a good place, cause when you're absolutely happy, nothing really bothers you.
I guess a lot of it is learning to let go. Our ego is very strong and wants to keep us in fear, cause that's where it's comfortable. Every time we try to grow, it pushes us to self-sabotage our progress. But if we can understand that it's doing this to try and protect us, to keep us in what feels familiar and safe, we can just thank it and go on with our progress. I know I'm a good person, I see it every time I travel, shedding light and love upon everyone I meet. My vibrations get so high that I keep attracting kind and generous people who give me gifts and discounts and smiles and love. I feel light and happy and one with the world. I can give to the homeless and connect on meaningful subjects with Uber drivers and donate to charities and clean up the beach and all, yet when I come back home, I quickly become a bitch again despite my best efforts of not letting anything affect me (like those damn roads and high taxes)!
Maybe part of me doesn't want to be here, maybe because of bad memories or because I've never really felt loved or seen as I thought I deserved to be. I was never "lucky" here. I've been overlooked so many times and disappointed and abandoned that I guess it all added up to build myself a hard shell which cannot be cracked. But I'm cracking it, for the good of all.
If I grow, you grow, the world grows. If I love, you love, the world loves. It's the beauty of reaching our true self, the highest version of ourselves that we can all become, the one who loves all beings unconditionally. I've got to learn to love even the ones who have hurt me. I've got to learn to love all humans just as I love this Earth, because we and the Earth are one and the same.
And so I'm going to keep growing and striving for world peace. By facing my own demons and issues, one more chain will be broken and freedom will eventually be restored upon this planet. I still want to believe I've got the same heart of gold that once was in me as a child, you just gotta do a lot more digging to find it now.
It's beautiful when you think about it, don't you think?
Keep growing my warriors of light! The sun sets every day allowing us to reflect upon the darkness. As it rises again to shed it's light upon us all, we too can rise to shine together. Xx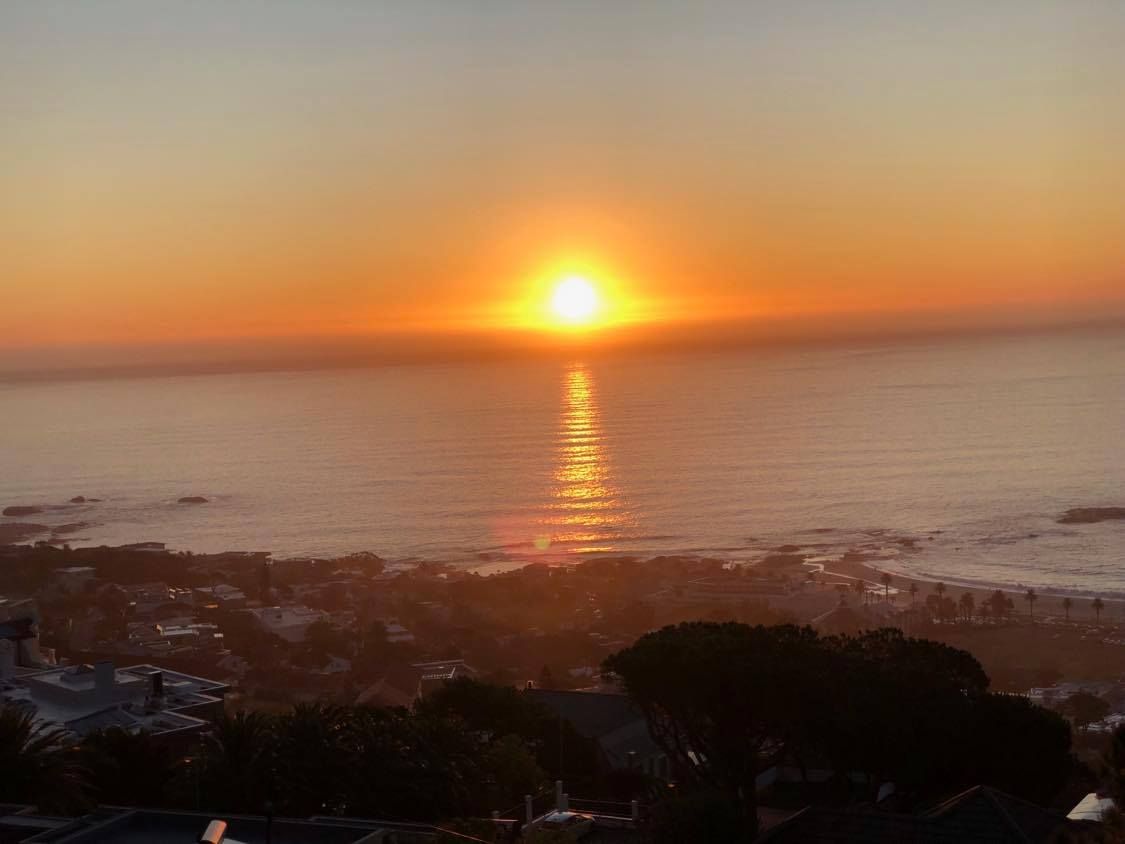 Picture taken in Cape Town, South Africa, Feb 2020